Managed IT Services
IT Simplified
Let's start by defining managed IT services.
Managed Services in the IT world means your computers, servers, nodes, and network are proactively monitored and maintained.
There are lots of acronyms floating around in the managed services world.
MSP
RMM
ITSM
to name a few.
Essentially these are all related.  Processes and procedures along with resources (technology and people) put in place to make sure a business' IT infrastructure avoids downtime and functions efficiently.
Nwaj Tech offers managed services along with relevant processes and procedures to ensure you are operational during core business hours.  You don't have to worry about updates, hardware failures, maintenance, security or policy management because Nwaj Tech will take care of it for you.
The best part is we won't be in your way.  Our team is unobtrusive and able to manage most of our services remotely.
If we do need to be onsite we do it at your convenience with minimal interruption to your workday.
If you need support we can take care of most items at the speed of your internet connection.  We connect remotely, fix what needs to be fixed and let you carry on with your day.
All of this is included as part of our Managed Services Package.  No office is too small or large for us.
Managed IT Services Benefits
Is a Managed Solution Right For You?
Here are some of the key benefits to having a managed services provider like Nwaj Tech.  In a nutshell we keep you're systems running efficiently.
Increased Productivity

Improved Security with Real Time Protection and Intrustion Prevention

Improved Efficiency

Lower Time to Resolution

Proactive, not Reactive 

Extended Life of Resources

24/7 Remote Monitoring & Managing (RMM)

Predictable Fixed IT Costs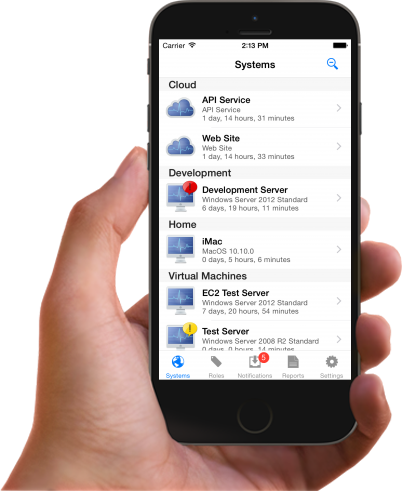 Monitoring and Alerting
Proactive Monitoring and Alerting 24/7/365 remotely.  We can address critical problems often before you even notice them.

Alerting a Nwaj Tech Support Technician of a critical problem allows us to address it quickly and efficiently.

Nwaj Tech is on-call 24/7
Preventative Maintenance and Patching
Nwaj Tech performs routine maintenance on your workstations, servers and devices to keep your technology operating at peak performance.

We provide patching of operating system and software as required by vendors (after testing).

All maintenance is done during non-production hours and remotely so we stay out of your way.
Reporting
Nwaj Tech will provide your business with detailed monthly reports.

You know what we did and why.

Helps your business to justify IT expenditures & resources.
Security
Nwaj Tech proactively monitors for malware.  We quickly address any potentially malicious content with our antimalware and antivirus protection.

Pentesting to identify other potential vulnerabilities before the bad guys discover them.

Education to decrease the possibility of the bad guys identifying a human vulnerability.

Phishing protection, education, and simulation to keep employees alert

Ransomware Mitigation and Rapid Recovery

Proactive Dark Web Monitoring and Notification

(Have your business emails been compromised?)
Computer & Server Backups
Automated local and cloud backups for servers

Rapid Restoration for servers.  Be up and running on your server within minutes

Protection from Ransomware

Affordable cloud-based workstation and laptop backups

Never worry about your business documents and files again
Reduce Ransomware Risk Significantly

We provide education and mitigation

Rapid recovery from a ransomware attack

Never pay a ransom again
We Get It
Nwaj Tech understands what businesses are looking for in a Managed IT Services Provider.  At Nwaj Tech we believe in:
Transparency – You will always know exactly what we're doing, what needs to be done and what risks you have
Innovation – We're always looking to improve our stack.  Our goal is to ensure your business' data and tech is protected as best as it can be
Client-Focused – We're a team.  Your success is our success.  
Education – We keep you informed and up to date.  It helps us do our jobs better
Ready to get started?  Simply fill out the form and a member of our team will be in touch.  We're happy to have you aboard.