Hosted Voice over IP (VoIP) Service
VoIP service that eliminates the hassle and expense of owning and operating your own phone system. With Hosted Voice over IP (VoIP), simply connect your new office phones to your existing network—and access high-quality calling, advanced features, and easy management for one low monthly price.
As a provider of Cytracom VoIP, we deliver the business phone you know and love in a straightforward system that just works—and is ready to start working now.
Advanced Features
Get big-business features in a phone system that's easy to use and right-sized for your company. Some of the most popular features include:
Auto Attendant

Mobile Integration

Ring or "Hunt" Groups

Find Me/ Follow Me

Voicemail to Email

Call Recording

Call Conferencing

Holiday Routing

Call Center

Softphone Support

Centralized Device Management
Phones that Evolve
Switch to a phone system that keeps up with your business. Through Cytracom's Evolve program, you get new, upgraded devices every 36 months. This guarantees you always have the latest firmware and hardware updates. Plus, it covers full warranties—so if anything happens before your upgrade, we fix or replace the phone for free.
No Contracts
Simplify your budget with predictable month-to-month plans. The Cytracom phone service, when sold and serviced by Certified Cytracom partners, does not require a long-term contractual commitment.
Local Support
As your MSP, we are available to help you configure, install and manage your phone system. Then, Cytracom adds an additional layer of care with US-based support engineers available 24×7 to troubleshoot and resolve any issues that may arise.
About Cytracom
Cytracom was founded by an MSP that saw the need for a full-featured VoIP system to complement the other IT services. VoIP is part of the network and a natural addition to backup and data recovery, help desk, and security solutions. Cytracom focuses on making the process of buying, installing and using VoIP as simple as possible.
Get Started With Your New VoIP Service Today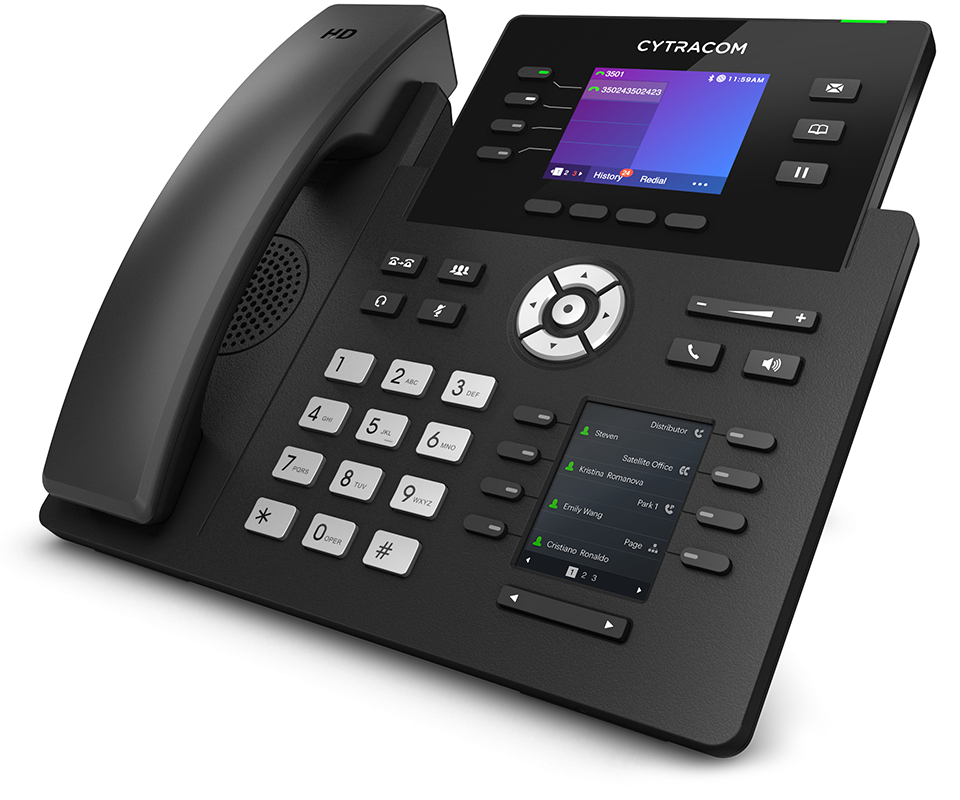 HIPAA Compliant VoIP
Partnering with Nwaj Tech for VoIP means you will also receive a secure and compliant phone system.  We get HIPAA Compliance and we wouldn't have it any other way. 
We'll ensure your phone service is protected from unauthorized access and breaches.  Your healthcare practice will have one less thing to worry about.  We've got you covered.
HIPAA Compliance is not just providing the hardware and software, it's knowing how to configure it and protect it so that your practice and your patients information is secure.
Don't just settle for any phone provider.  Work with a HIPAA consultant who will provide you with a feature rich and HIPAA compliant VoIP that doesn't cost an arm & a leg.  
Focus on Your Patients, Not Your Phones
You have a busy practice with patients to care for.  You don't have time to manage your phones too.
That's where Nwaj Tech comes in.  We provide the hardware, the management (if you want) and the education.  Together we deliver a HIPAA compliant phone service that's easy to use and makes your busy practice a little more manageable.
VoIP Service That Meets Your Healthcare Practice Needs
With all the features (and the apps) available our Hosted VoIP service is the best solution for healthcare providers who are always on the run.  We work with doctors and other healthcare professionals who have multiple offices.  Some of them even do home visits (cool right?).  It's hard to take a call on your office phone if you're not in your office.  And you don't want to give your cell phone number to everyone (trust us, we know).
What's the solution?  Our Hosted VoIP has an app that works as if you were in front of your office phone.  That means you never miss a beat and you can call from your office number even when you're not there.